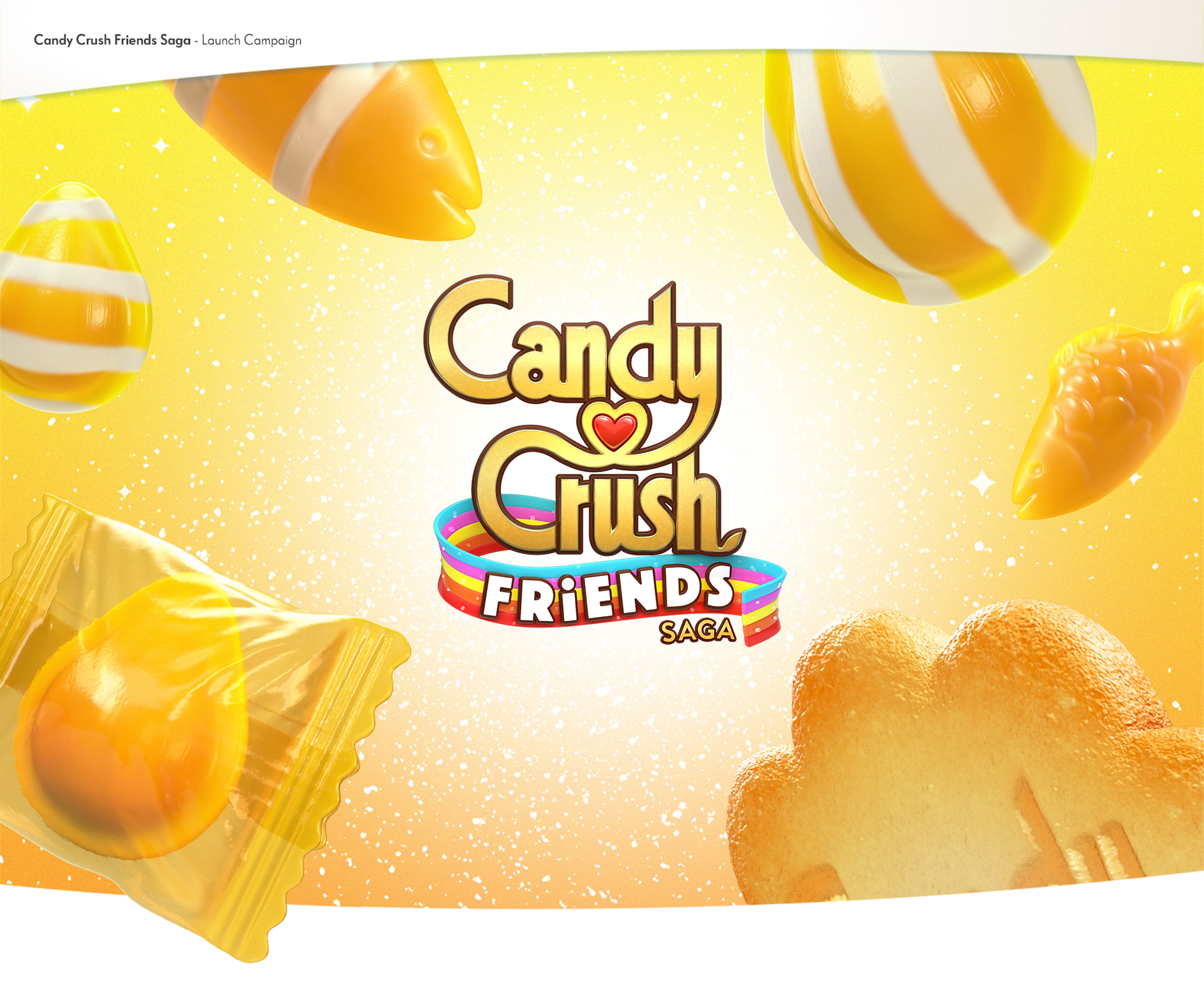 Master Trailer
A crew of friends set out to help the player through an exciting gaming journey,
leading up to an epic rewarding finale.
Logo
We gave the logo a new fresh look to fit in a lush 3D world.
Misty's tail inspired the banner and ties in well with the word Friends.
Key Arts
We created a suite of 18 key arts featuring the new high-quality 3D assets.
Putting them in the spotlight in order to bring forward the rich details finesse and characters personalities.
Prepare to be dazzled!
Character Focused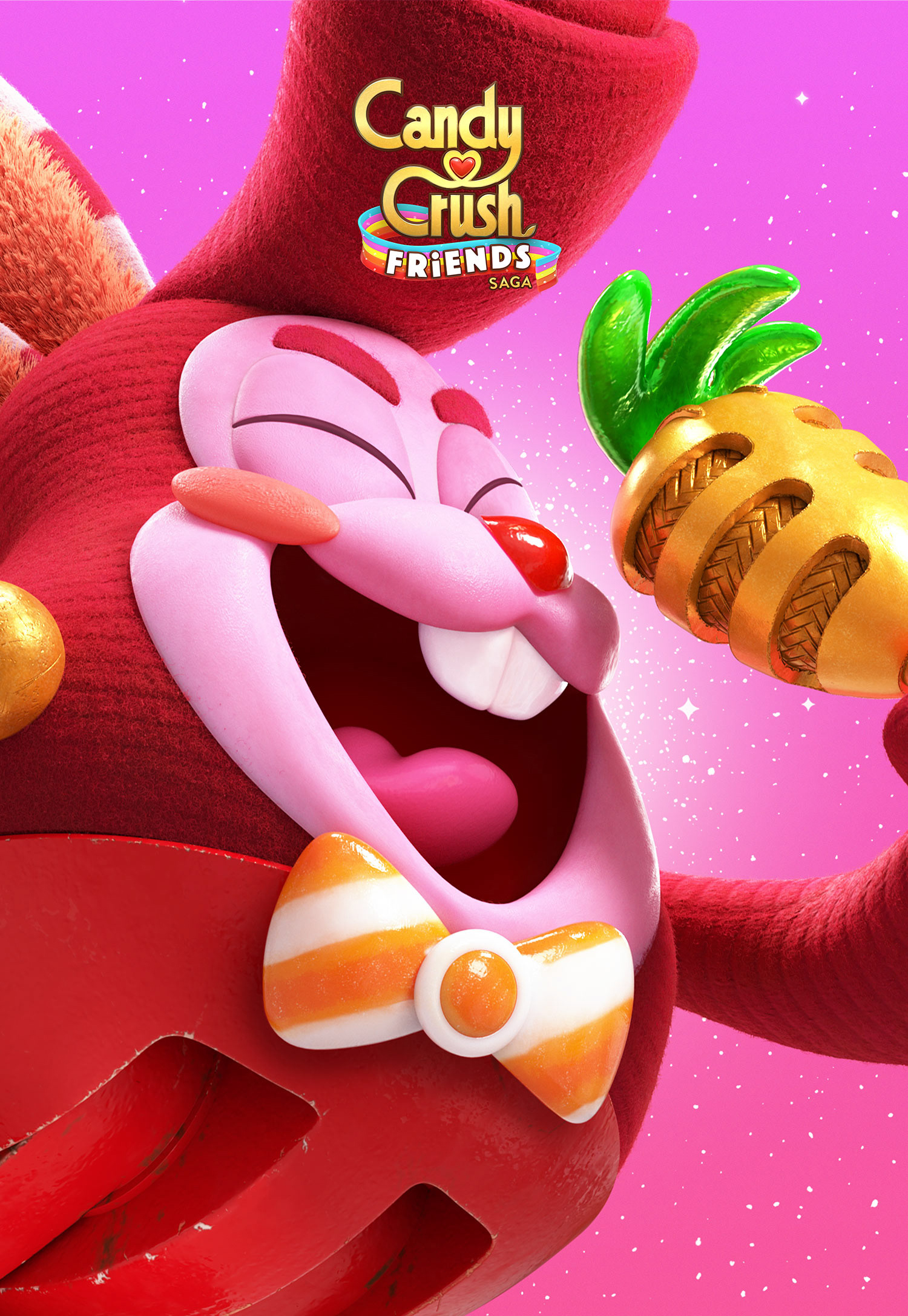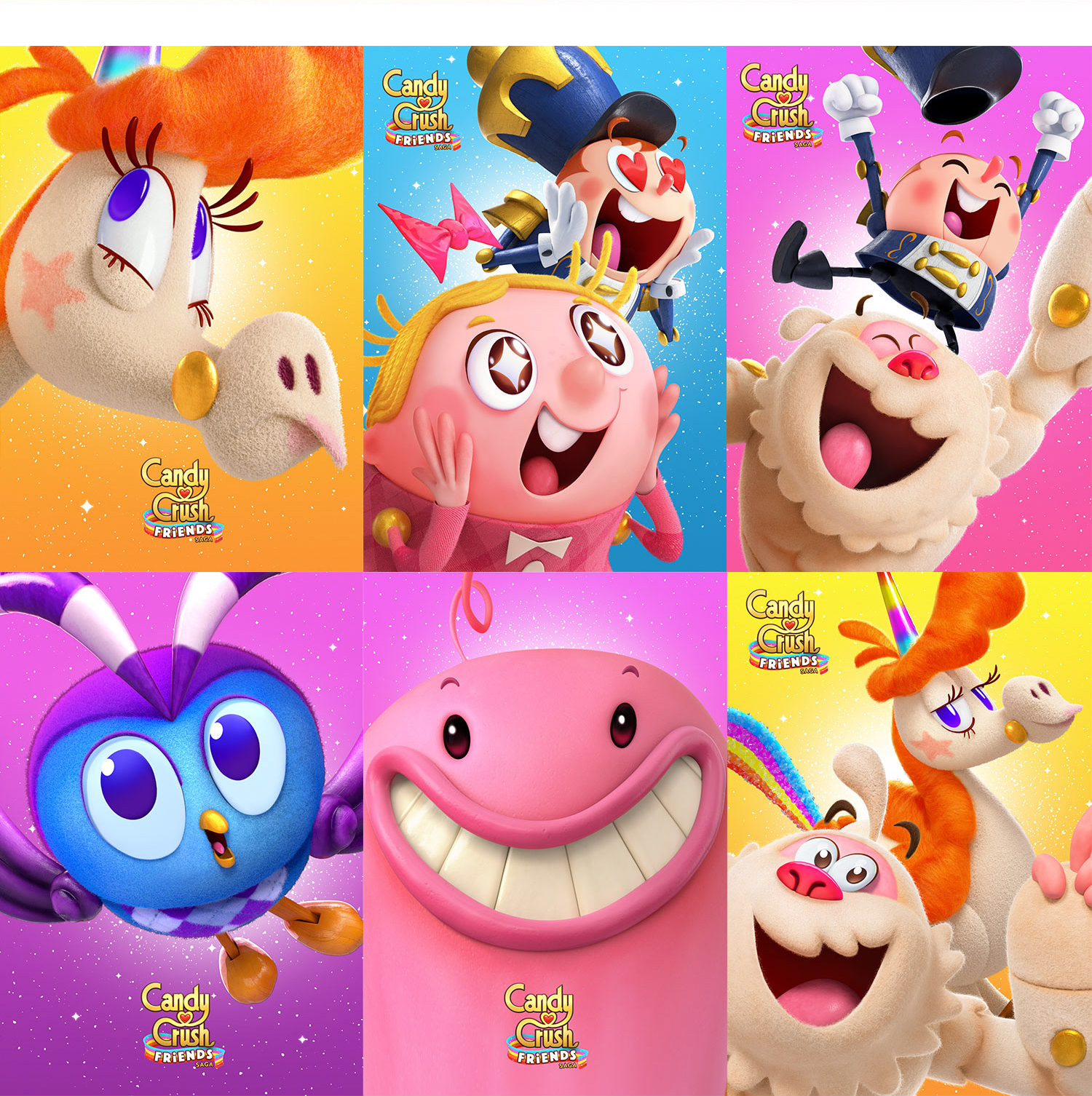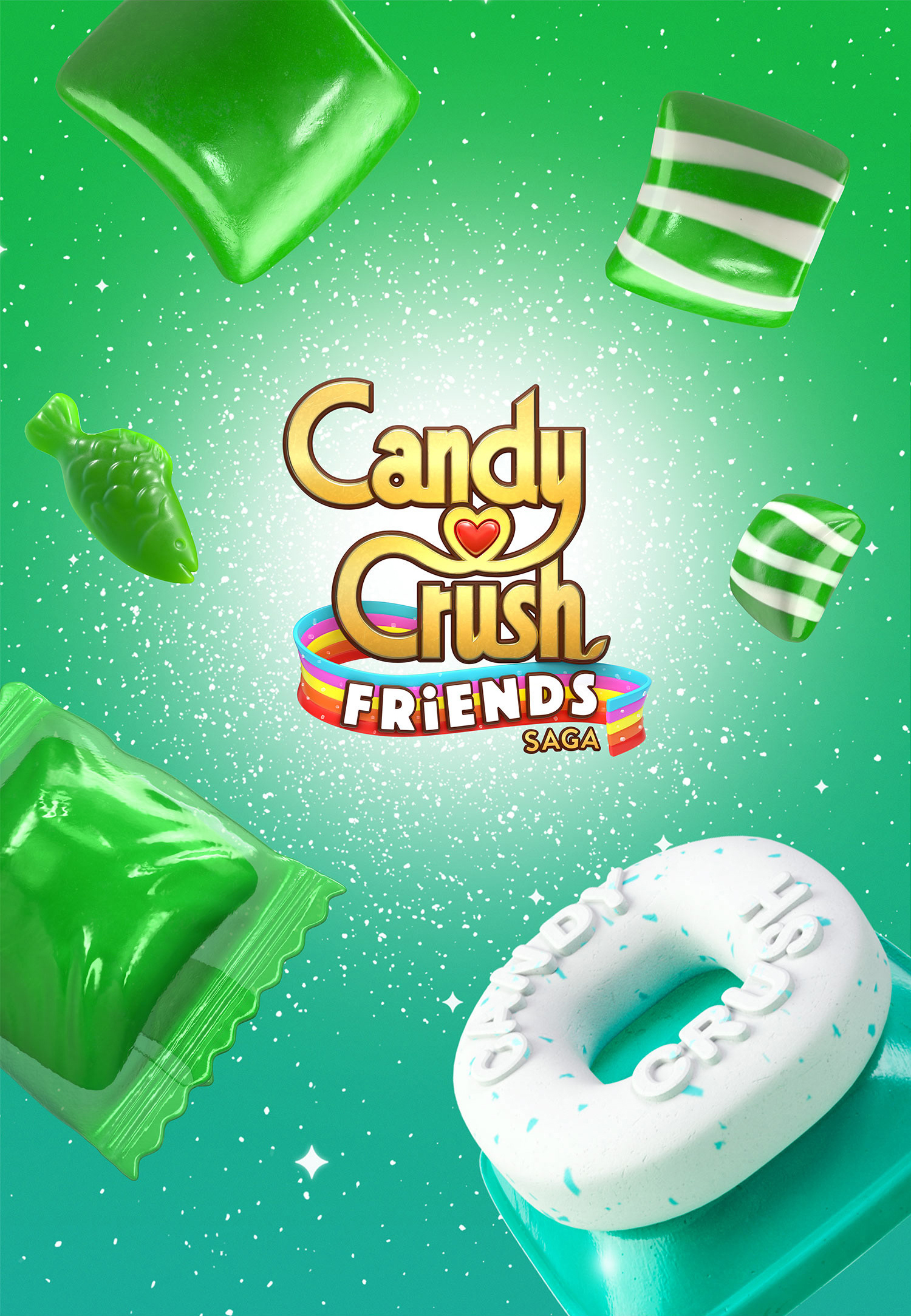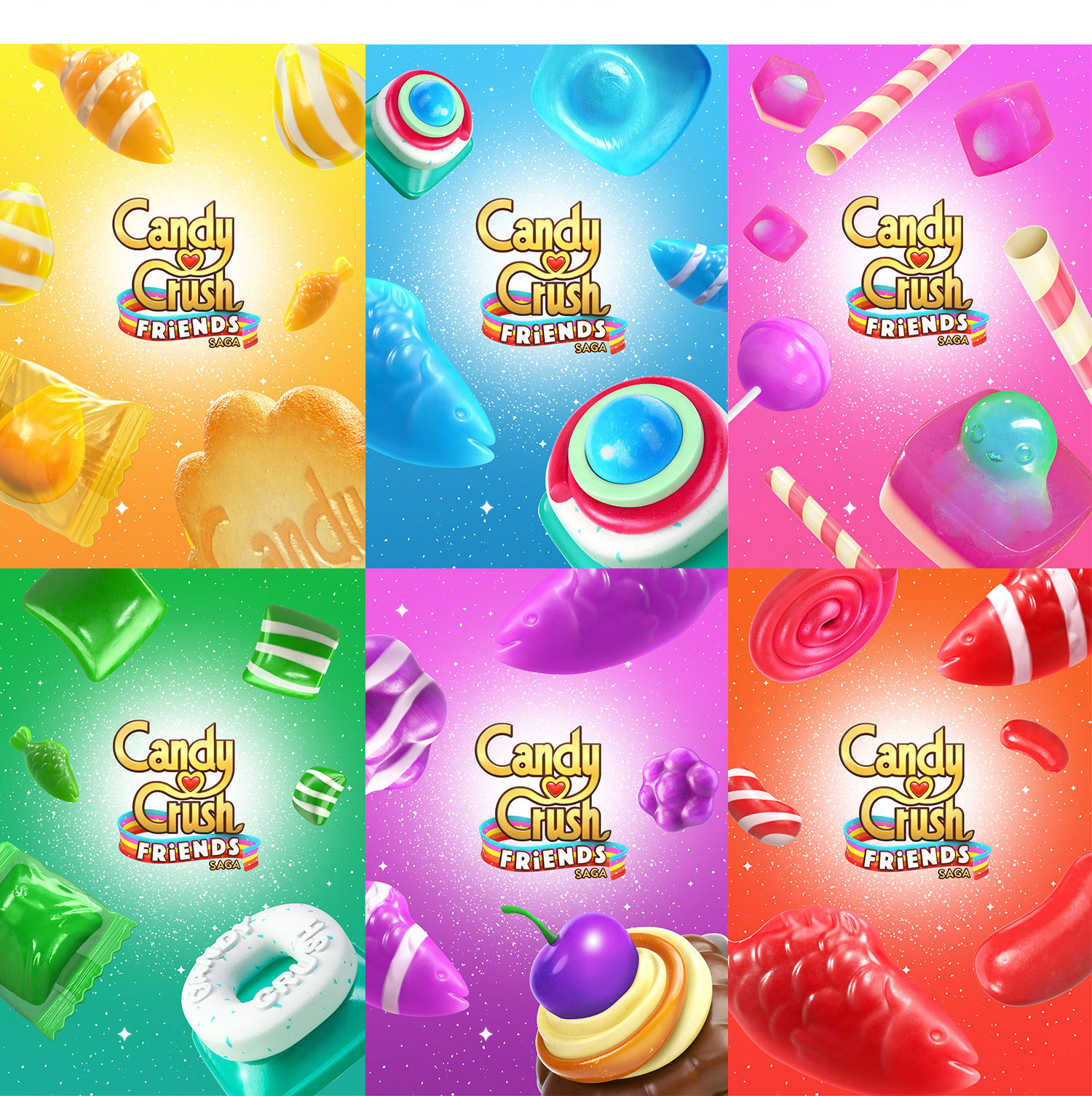 High res 3D candies & characters
We created high-res 3D renders of the candies that looked tasty enough to eat,
with over 59 created and over 3.000 angles exported.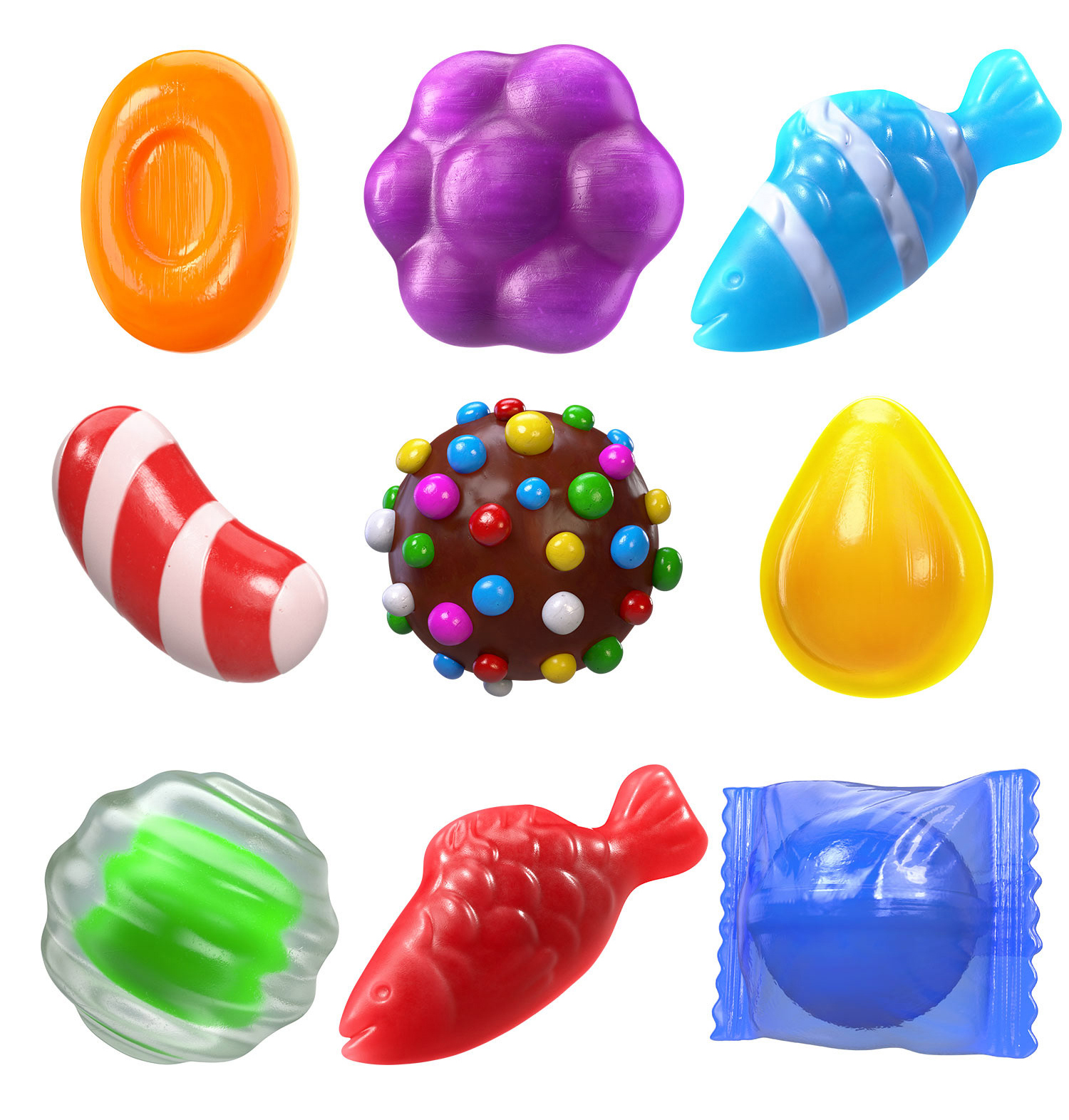 In addition to candies, we also brought our cast of characters to life in stunning 3D with help of Aardman Nathan Love.
9 characters, 14 costumes, 101 individual poses and 4 group poses were created.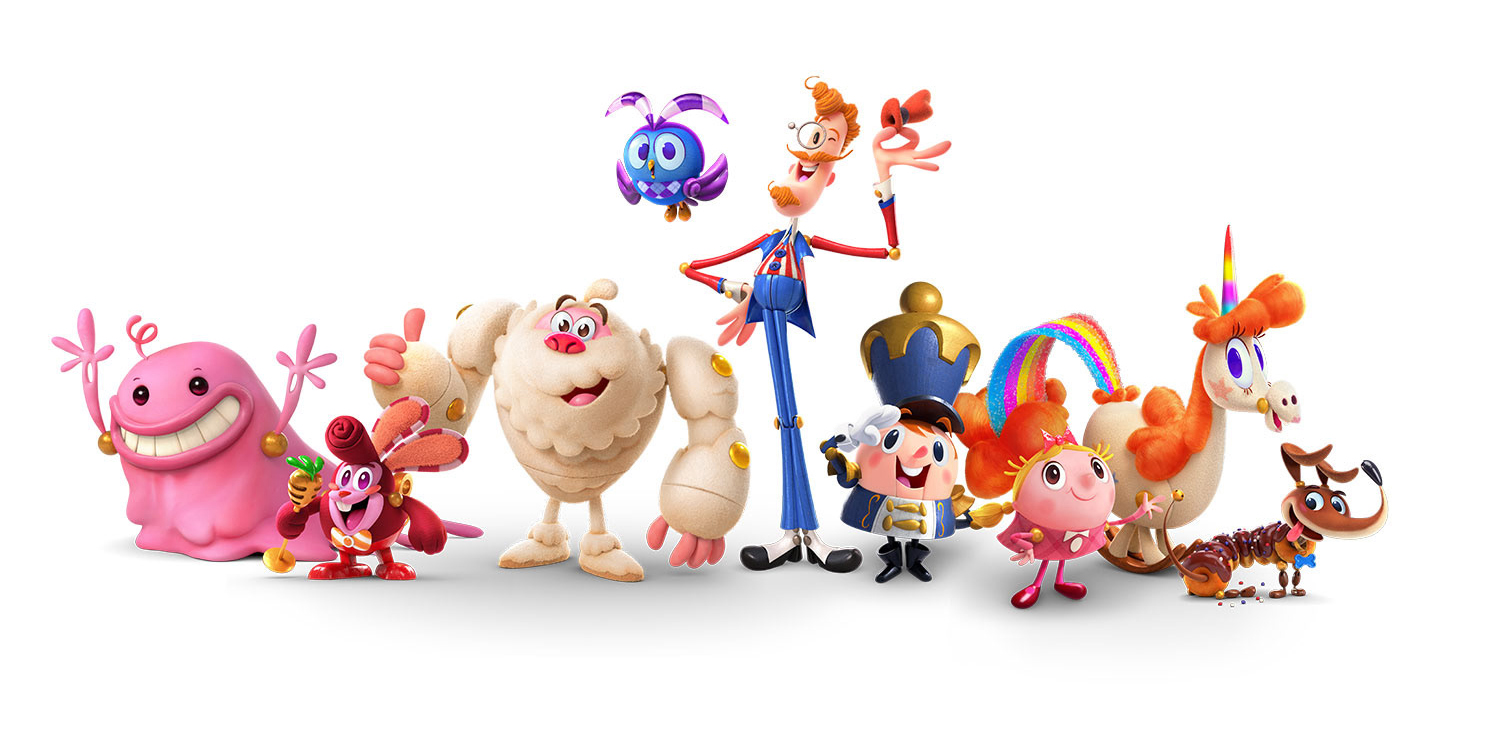 Instagram Stickers
A suite of interactive stickers to sweeten up your Instagram stories.